The attached pictures appear to be of a wooden Alberg, built to the design shown on the flyer I sent, and you posted, last year.
I received an inquiry from a French-Canadian as to whether I thought it possible this was an Alberg as the owner he was contemplating purchasing from had, in fact, claimed.
As the then owner insisted it was, and the boat looks exactly like the drawing I have, I would submit it a pretty good guess that in fact it is one of Carl's boats.
I was never able to get the address of the owner from the prospective buyer, and did not get an answer to my last email about the subject when i sent him a query a couple of months ago.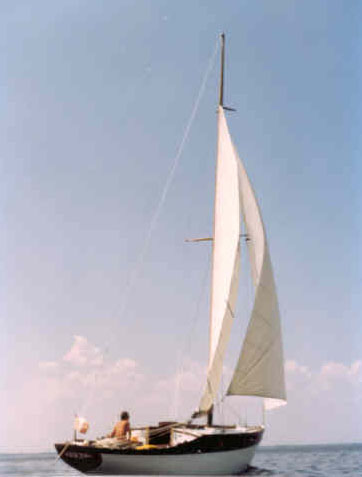 ---