I thought I would let you know that in 1996 I purchased a SailStar Conquest 19 from an antique dealer in Bayfield, Wisconsin. (Just outside of the Apostle Islands, Lake Superior) The sailboat was in absolutely HORRIBLE condition so I have spent the past years slowly restoring.
For the sake of other interested SailStar owners/readers/vintage boat lovers, I thought I would forward a picture of my humble little boat.
Thanks so very much for sponsoring the pages with the information, it was wonderful to stumble across it!
Sincerely,
Bonny McIntyre
Minneapolis, Minnesota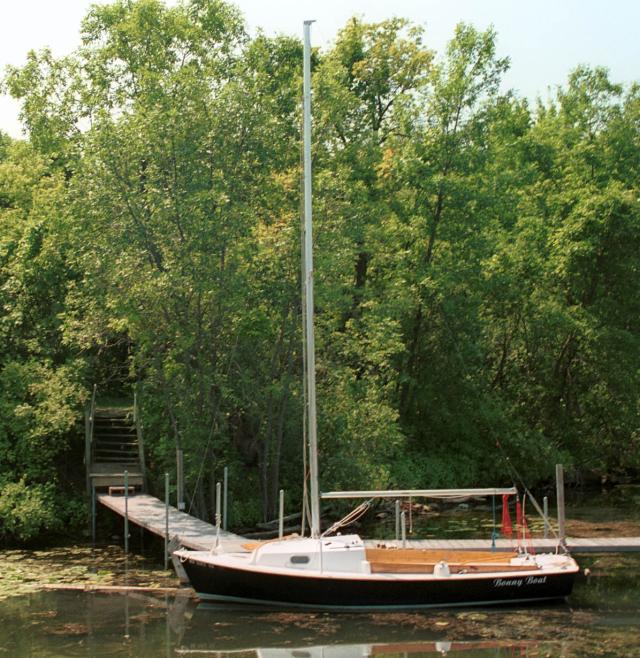 ---
Cruising the Chesapeake: A Gunkholer's Guide 4th Edition

My favorite Chesapeake Bay guidebook. While it mentions marinas, it concentrates on anchorages—the kind of places I prefer to spend my time. And in addition to listing shore facilities, it rates each location for Beauty/Interest and Protection. This is the guide you need to really cruise the Chesapeake Bay—a smorgasbord of small creeks and coves.

(Note: commissions earned from this link help defray the costs of this website)
Scott Wallace's Good Old Boat article