The attached pictures appear to be of a wooden Alberg, built to the design shown on the flyer I sent, and you posted, last year.
I received an inquiry from a French-Canadian as to whether I thought it possible this was an Alberg as the owner he was contemplating purchasing from had, in fact, claimed.
As the then owner insisted it was, and the boat looks exactly like the drawing I have, I would submit it a pretty good guess that in fact it is one of Carl's boats.
I was never able to get the address of the owner from the prospective buyer, and did not get an answer to my last email about the subject when i sent him a query a couple of months ago.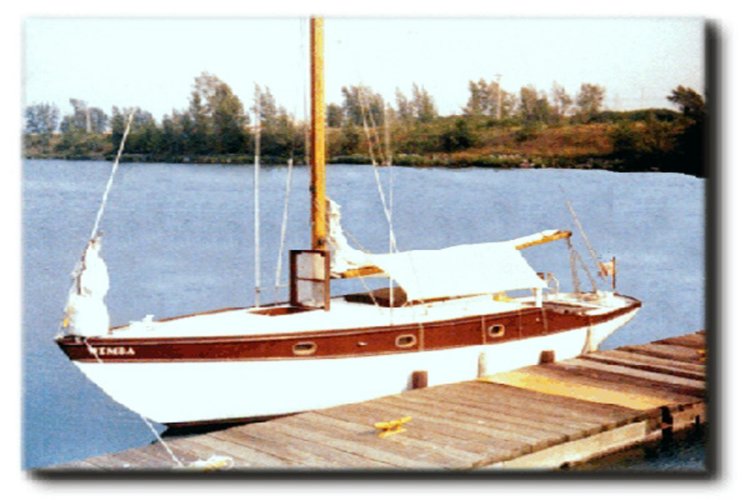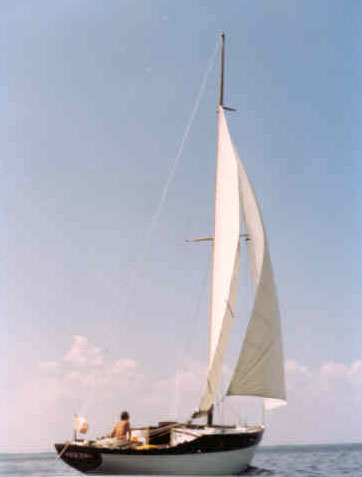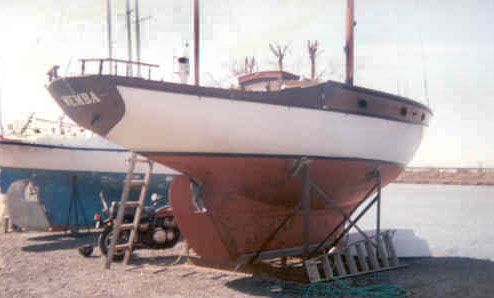 ---
Offshore Sailing by Bill Seifert with Daniel Spurr

We went to a Windjammers lecture to hear Bill Seifert and I was impressed enough to buy the book on the spot. I've heard a lot of people talk about ways to improve a boat, but I've never heard one person suggest so many good ideas that I hadn't considered. Part of the charm is the specificity of the suggestions. Everyone says you should secure your floorboards, hatchboards and batteries. Bill shows good suggestions on how to do so.

The suggestions are very practical for the do-it-yourselfer, too. Many show how to make or adapt inexpensive solutions. Tip #12 on closing the deck blower vents is one that will pay off for me without ever going offshore. I'll implement that one to stop the wintertime storms from finding their way belowdecks.

Besides modifications, the book also includes advice for operating offshore, cooking, boat selection, dealing with bureaucracy, and more.

Bill Seifert has worked at Tartan, TPI, and Alden Yachts. He's a veteran of many Marion-Bermuda races and now runs his own yacht management company. His tips are born of experience--not of book-learning--and it shows. He obviously knows his stuff.