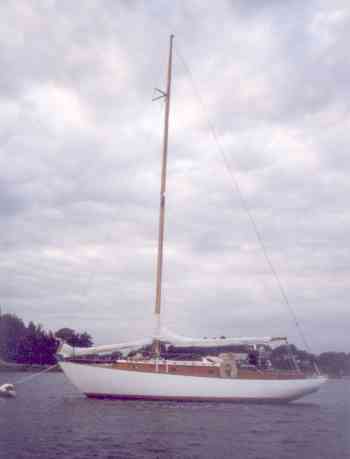 The photo is of Alestra, nee Venture IV, an Alberg designed 30 ft sloop that was built by Graves Yacht Yard in Marblehead, MA in 1960. She had a plate identifying her as hull No 762.
At the time I had acquired her, I had, the year before, sailed a glass Alberg 30 from Bermuda to San Juan, and there was an incredible "feel" of a like boat. My cockpit was 2' longer than the glass and the stove and icebox were reversed, but to me it felt like the same boat, perhaps just a family resemblance, as I seem to remember that the A-30 was a commissioned design.
More of the story:
---
South: The Endurance Expedition

Shackleton's near-fatal journey to the Antarctic has received a lot of press in recent years. This is Shackleton's own account—quiet, understated, and riveting. It also describes the travails of the Aurora expedition, intended to lay the groundwork for Shackleton on the other side of the continent.